The Importance of Marketing
Marketing is the cornerstone of any business. Communicating your services to potential clients is essential, as is making the materials look interesting and compelling. Word processing tools like Microsoft Word have limited capacity for making designs look good and can frustrate you in the process.
Here is a list of three alternatives you can use instead to create great:
• T65 Brochures
• AEP Reminder Flyers
• Business Cards
• Social Media Graphics
• Short Videos Introducing Yourself to Your Clients
• Forms
1. Canva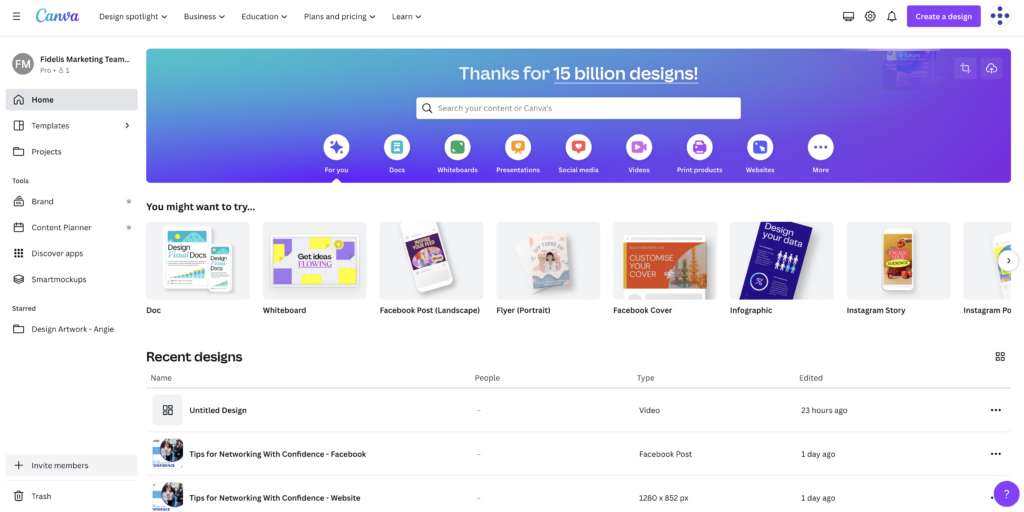 Canva is the most well-known of the drag-and-drop web-based design programs. It's easy to use and has a lot of free elements to create engaging designs.
In addition to its intuitive navigation, Canva offers a large amount of predesigned templates where you can add in your own information.
The design interface is easy to navigate, too. It includes a canvas area for designing, with the ability to add and name pages, as well as a toolbar on the left that contains the library of templates and design elements.
A few of the premium features are:
• Instant background removal
• "Magic Resize" of designs for different uses
• 1TB of cloud storage (the free tier offers 5MB)
If you need more flexibility or options than the free version provides, Canva offers a couple of premium subscription levels based on the number of users on an account.
Canva is available on both a browser-based version and in a mobile app.
Did you know?
Canva was released in 2012 to make good design accessible to a wider group of people, as the industry standard programs were often cost-prohibitive and required a lot of training to become proficient.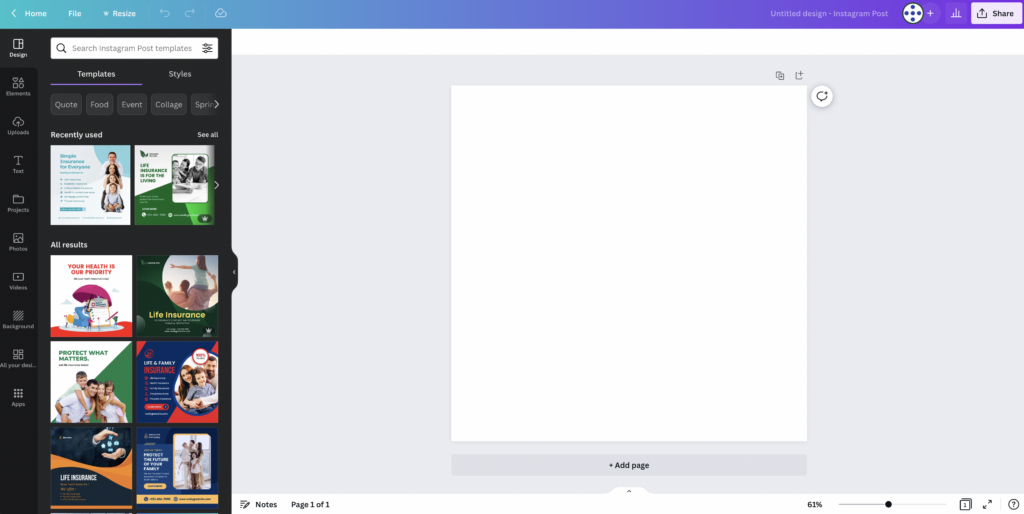 2. Adobe Express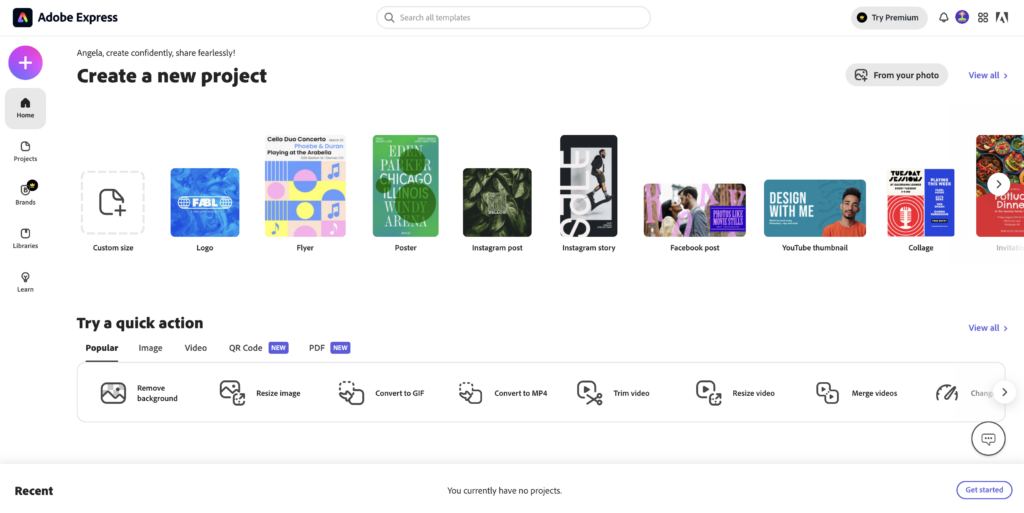 A leader in design software for many years, Adobe is the manufacturer of industry-standard programs such as Photoshop, Illustrator, and InDesign (part of its Creative Cloud subscription service).
Adobe Express was released in 2016 as Adobe Spark. Its goal was to create a design program that was easily transported from mobile devices back to desktops again so that users could design on the go.
Overall, Adobe Express is very similar to Canva in that it offers free templates and elements and allows designing in various sizes.
A downside of Adobe Express is that text isn't edited directly on the canvas. Instead, a box opens on the right column where the text can be changed.
Adobe Express offers paid plans as well without jumping into the full suite of Creative Cloud Programs. Adobe's premium version includes:
• All premium templates
• Access to Adobe's Stock photo library
• Access to Adobe's licensed font library
• 100GB of online storage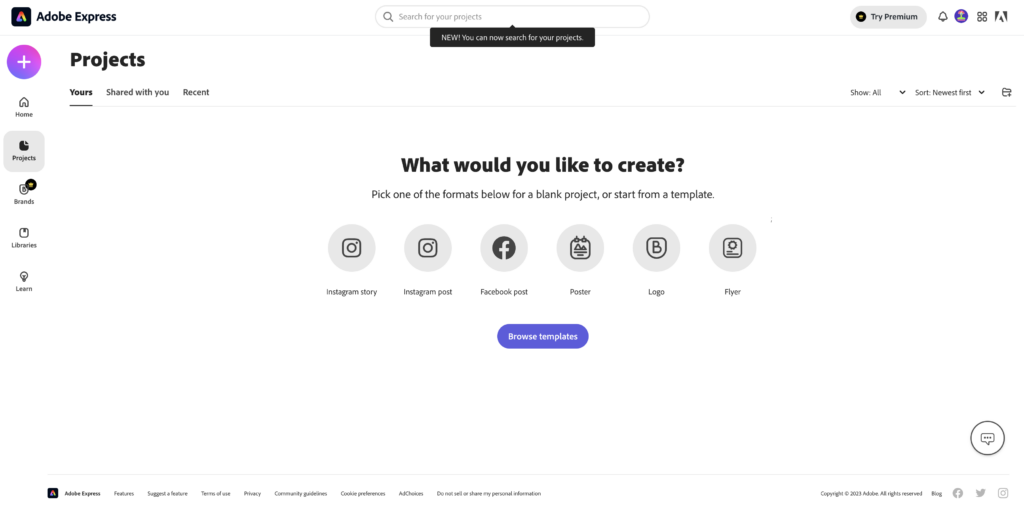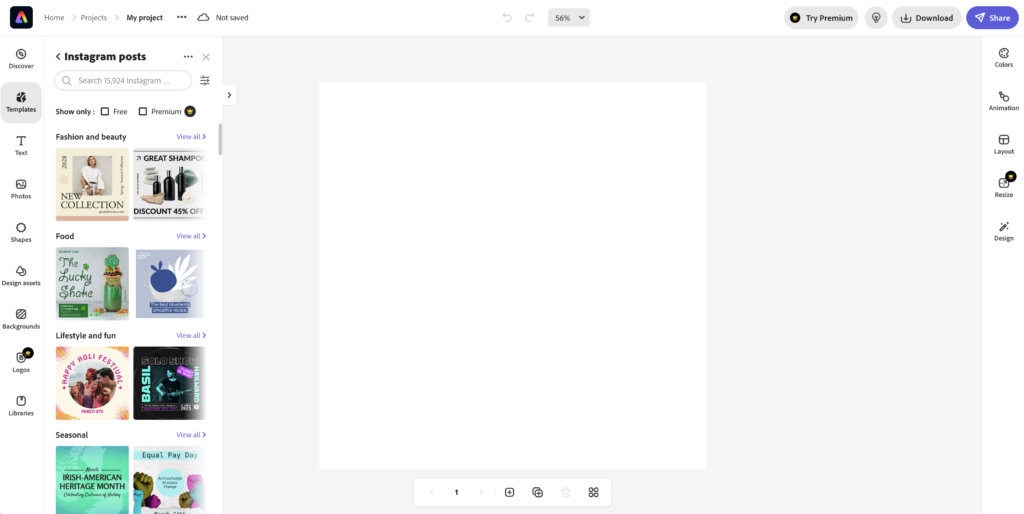 3. VistaCreate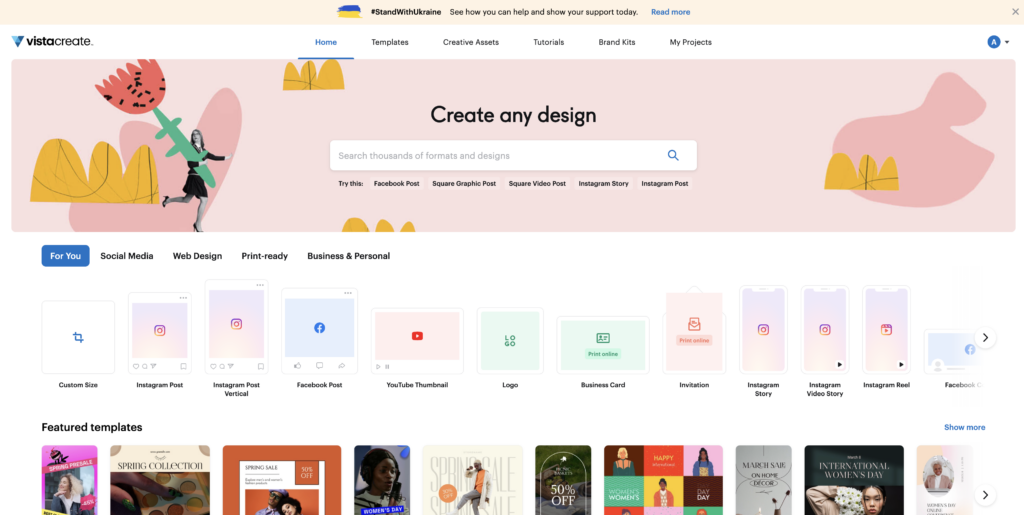 A fairly new addition to online design programs is VistaCreate. Originally named "Crello," it was recently acquired by
printing giant VistaPrint. It is also similar to Canva and Adobe Express, but VistaCreate seems to have a greater focus
on video editing as well as being integrated with vistaprint.com.
Motion has become a staple of social media, and the algorithms of most platforms favor motion posts over static ones. TikTok and Instagram offer some video editing natively on their platforms, but VistaCreate allows video clipping and other advanced tools.
In addition to a free library of static assets like photos and graphic elements, they also provide a collection of HD
video clips and instrumental music tracks to add to the videos or other designs.
The pro version includes everything in the starter plan but increases access to the full library of VistaCreate's assets. It also allows for team collaboration and multiple brand kits.
Fidelis Agent Marketing Hub
If you don't have the time to create your own designs, Fidelis Consultants offers a library of marketing pieces that can be edited with Adobe Acrobat and sent to your local printer. We offer business collateral, flyers, tri-fold brochures, postcards, and more about the following topics:
• Turning 65
• "Confused About Medicare?"
• Annual Enrollment Reminders
• Pre-Appointment Client Checklists
• and more!
Contact your local Fidelis Sales Director for more information about how you can get access to our Agent Marketing Hub.
Never Miss an Update by Joining Our Mailing List and Following Us on Social Media!